University Introduction
Guizhou Province, located in the southwest of China, is a wonderful place for its beautiful mountains, pleasant climate and colorful ethnic customs. In the northwest of this province, there is a beautiful city ,Bijie, amongst the majestic Wumeng Mountain ranges, there are one hundred li azaleas and Caohai Lake, the home to black-necked crane. It is really Summer paradise.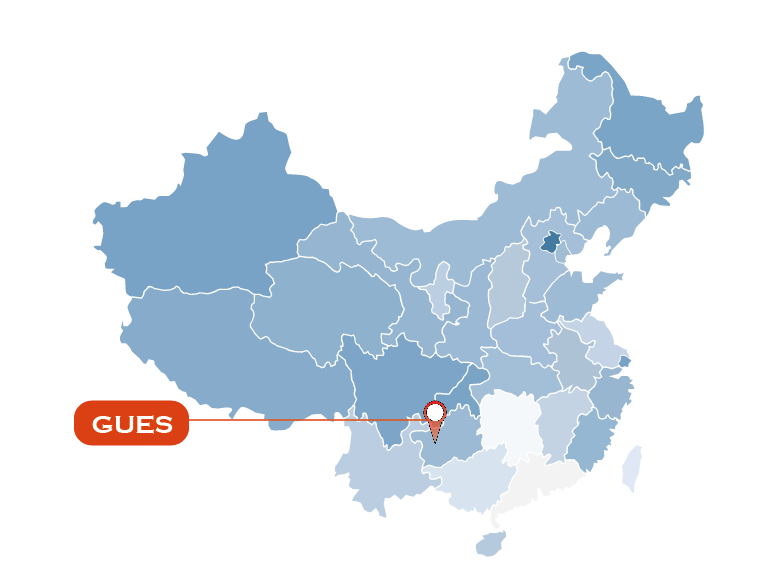 And right here in the center of this city lies Guizhou University of Engineering Science (GUES). Founded in 1938, GUES has traced a dignified history of eighty years .Stationed at the north gate of the university, the sculpture of three standing persons as simulated by Chinese character"人" , embodies the ideal of the university's education philosophy, i.e. the nurturing of talent teachers and engineers. The university (GUES) covers an area of 87 hectares and has teaching and research instruments worth nearly 100 million yuan RMB. And the university library has a collection of nearly one million paper-back books and has electronic books with content larger than 60T in bytes. The university consists of 14 colleges and provides 49 undergraduate programs, covering 9 branches of learning such as, engineering, administration art and education etc.
At present, GUES has a full-time enrollment of nearly10,000 undergraduates from 24 provinces of China. GUES has been joint training postgraduate master's degree students with Southwestern University and China Mining University(Beijing) in major of Information Engineering, civil engineering, mechanical engineering and chemical engineering. Now GUES is a master construction units in Guizhou province.There are 14 Scientific Research Institutes in GUES and various level of research projects undertaken by the teachers get high prestige throughout the country.